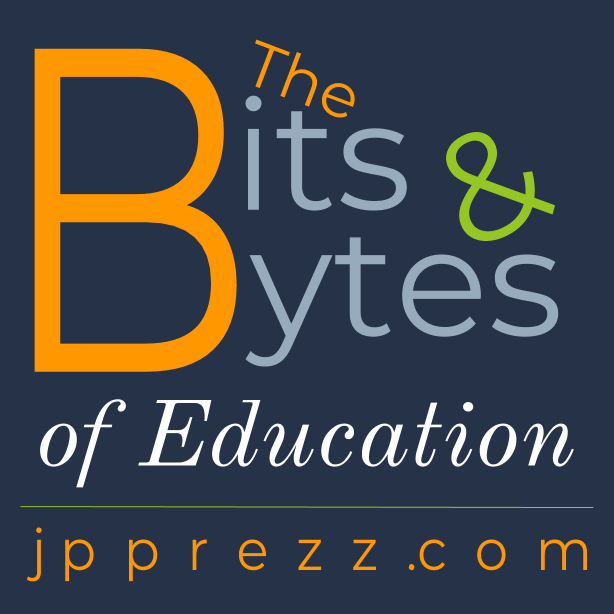 The Edtech Minute
formRanger is a Google Forms add on that will eliminate an answer choice -actually replace it with a blank space or other text - on a Google Forms multiple choice question after it has had a specified number of selections. Three reasons you might use formRanger:
Capping session or event registration to a specific number of participants.
Limiting sign up numbers for after school tutoring sessions.
Automatically populate and update multiple choice answer choices from a spreadsheet.
​Here is a video tutorial I made that will walk you through setting up formRanger
Featured Content
The first blog post I ever published was a guest post on my good friend Justin Tarte's blog, Life of an Educator. This post was called "5 Tech Tips for the not-so-tech-savvy teacher". I later republished the same post on my own blog. 
As I reflect on that blog post that hit the Internet just over 8 years ago, I wanted to share the 5 tips I most often give teachers when integrating new tech in their classes:
Don't get lost in a sea of apps.
Our students know a lot...about social media.
Be aware of the limitations of the tech you use.
Don't try to master the whole Internet at once.
Know who has your back.
What tech tips do you have to share with teachers? Leave a comment below or let me know on Twitter.
What I'm Learning
The Edtech Takeout is a podcast hosted by Jonathon Wylie and Mindy Cairney from the Grantwood AEA in Iowa. It's an excellent show that shares edtech news and updates, featured content, and the popular (at least Mindy would say so) Tech Nuggets - quick useful edtech tips.  Episode 51 called Edtech Mythbusting was a great episode in which Jonathon and Mindy debunked a variety of edtech myths for the audience. Check out this episode and subscribe where ever you listen to podcasts.