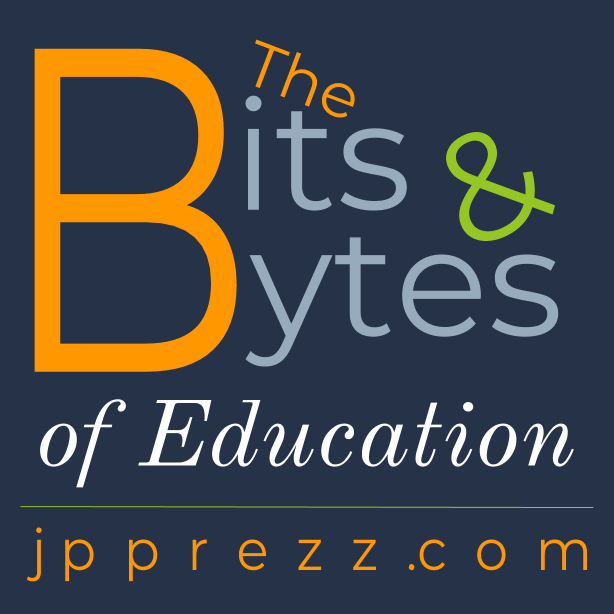 Connect with the show
JP's Twitter: @jpprezz
JP's Instagram: @jpprezz
Bits and Bytes on Twitter: @bitsandbytesEDU
Talk about the show: #bitsandbytesEDU
Leave feedback on the new Bits & Bytes of Education Flipgrid community! jpprezz.com/flipgrid
The Edtech Minute
No matter what you are doing in your class, always know and start with the why.
Featured Content
Samantha Hardesty-Knoll is an Instructional Technology Coach in the Wentzville School District in Wentzville, MO. Sam is passionate about giving students an opportunity to create content more often than they consume it.  In our conversation, Sam discusses the Wentzville Film Festival, creating video projects with Apple Clips and We Video, along with some her her favorite video projects for teachers new to facilitating creation and teachers looking to try something brand new. 
Connect with Sam on Twitter @techknoll.
What I'm Learning
Eric Curts' Hipster Google: Tools You've Probably Never Heard of
My favorite new tools from this presentation: