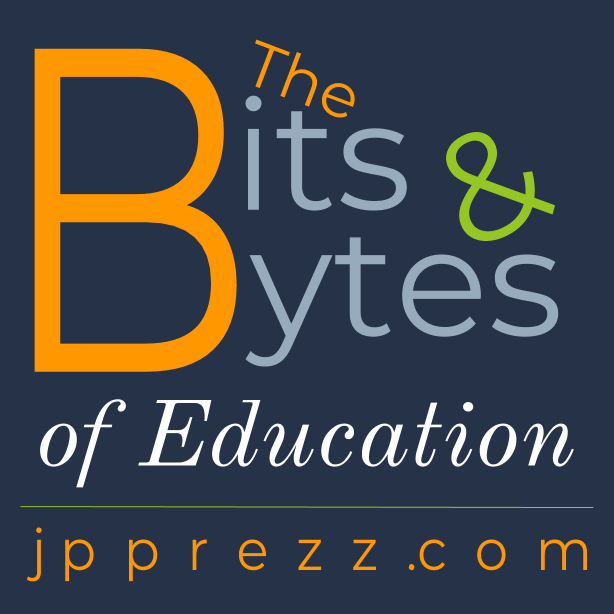 JP's Upcoming Conference Presentations:
Midwest Education Technology Conference, February 11-13:
Feb 11: I Just Attended the Best. Conference. Ever.
Feb 12: The Edtech PodSquad LIVE!
Feb 13: Memes, GIFs, and #Booksnaps, oh my!
ISTE 2019
Building Collaborative Content with Podcasts (Panel AND Poster sessions)
The Edtech Minute
The One Word movement is a concept that encourages people to focus their year around one singular word to focus their growth and learning around, instead of having a list of lofty resolutions. My #oneword2019 is positivity.
You can read about last year's word focus in this blog post. 
Featured Content
Dustin L. Brown is a first year high school assistant principal who has had a unique journey because he has spent his entire career - from student teaching to being an assistant principal - in the same building. In our discussion, Dustin shares his strengths and reflects on where he needs to grow after a semester of being an administrator. Then, we talk about the benefits and challenges of being a principal in the same building where he taught. Finally, Dustin gives aspiring administrators advice on landing their first principal job. 
Connect with Dustin on Twitter @dustin_l_brown
Dustins' Book Recommendation: Cujo: The Untold Story of My Life On and Off the Ice
Dustin's Podcast Recommendation: Cult of Pedagogy, Principal Matters, Stuff you Should Know
Dustin's Recommended Twitter Follow: Dr. Amy Fast, Danny Steele, Dr. Justin Tarte
Dustin's Teacher Shout Out: Debbie Duncan, American History Teacher Festus High School
What I'm Learning
Without Fail is a new podcast by Gimlet Media CEO Alex Blumberg where he tries to become a better leader by interviewing people who have had great successes and failures in business and learned from all of them. In November 2018, he interviewed entrepreneur Evan Markwell in an episode called "Relentless: How one guy brought the Internet to America's schools". This is a really interesting 40 minute conversation where Alex and Evan discuss how Evan  helped to re-shape E-Rate funding and make it easier for schools to get access to high quality Internet access for students. This is an amazing conversation about the side of edtech many educators don't have to think about and a great story about persevering to achieve a goal. You can check out this episode here.